Select Your Injury Type
(check all that apply)
Little Rock Stock Broker Fraud Attorneys & Little Rock Real Estate Broker Negligence Attorneys
Little Rock Real Estate & Securities Fraud Attorneys: Serving the Greater Little Rock, Arkansas, & Pulaski County Area
Would you know if your real estate investor, stockbroker, or investment money manager engaged in investment fraud or securities fraud through the sale of proprietary investment products?
What if they made false promises, or provided you with misleading or fraudulent investment or financial planning advice to further their own financial interests rather than to achieve your investment objectives?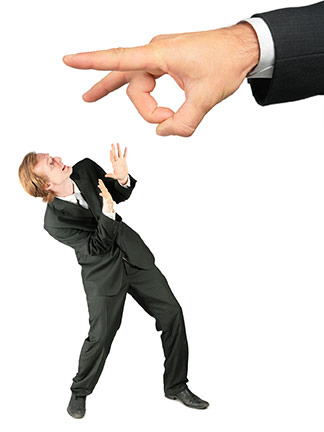 Most people would have no idea that such mismanagement was being committed by their trusted real estate or stockbroker. We lead busy lives and we trust our financial planners to serve our best interests. After all, that is the reason why we hire such professionals in the first place. But greed and corrupt practices can get in the way, causing you to lose potentially large sums of money. When this occurs, it is considered a form of professional negligence or malpractice and is prohibited by federal and state laws. If you believe you have been affected by real estate or stockbroker fraud or negligence, you should contact a Little Rock real estate negligence lawyer or Little Rock securities fraud lawyer today.
REAL ESTATE FRAUD
Real estate investment fraud may occur due to fraudulent appraisals, negligent misrepresentations, fraudulent misrepresentations, breach of contract, seller fraud, or developer fraud. Additionally, other real estate fraud may occur through the sale of condos, houses, vacation homes, commercial properties, or other buildings sold with significant undisclosed defects or sold as a result of a significant misrepresentation regarding the property. For example, there may be a fraudulent misrepresentation regarding the actual value or condition of some piece of investment property, which induces you to purchase the property. Even if you have tried your best to do your due diligence, you may be misled by the mortgage company, escrow agent, title company, or real estate agent. Many of these people and entities have a personal interest in seeing you complete the sale, as they may be agents of the fraudulent seller or a party that will collect a commission on the sale, should it go through. In these situations, it is particularly important that you have a representative who will evaluate your case, fight on your behalf and, if necessary, file suit against those who committed or perpetuated the fraud.
An experienced Little Rock, Arkansas or Pulaski County real estate fraud lawyer can advise you on whether you have a claim for real estate fraud or your chances of pursuing a successful failure to disclose lawsuit based on undisclosed defects or misrepresentations regarding the property you purchased. Contact one of the Little Rock real estate fraud attorneys above for a free consultation.
SECURITIES FRAUD
Over the past few years, we, as a society, have become increasingly cognizant of financial and securities fraud going on across the country. Perhaps the Enron scandal triggered our collective knowledge of financial wrongdoing, but more recent misconduct such as Bernie Madoff's Ponzi schemes, the mortgage lending crisis, and other corrupt practices on Wall Street have left a lasting impression on Main Street Americans. If you believe you have been the victim of securities fraud, you may have lost a large sum of money and be worried about your financial future. Many such cases initially go through securities arbitration before National Association of Securities Dealers (NASD) Dispute Resolution, Inc. or the New York Stock Exchange, now known as Financial Industry Regulatory Authority (FINRA) Dispute Resolution, Inc. If this fails, your case may actually go to trial. A Little Rock securities fraud attorney can competently guide you through arbitration or pursue litigation on your behalf to recover the money you have lost due to broker fraud.
If you or a loved one has lost a significant amount of money and you believe that wrongdoing or corrupt practices were involved, you may have a claim for securities and investment fraud. Contact a qualified Little Rock securities arbitration lawyer or Little Rock investment fraud lawyer to determine if you have a claim.
What should you do before you invest?
Take time to educate yourself about the broker with whom you intend to entrust your money. Before you invest, learn if your broker (or the brokerage firm with whom they are associated) has been the subject of stockbroker fraud claims, disciplinary actions, or regulatory action for securities fraud, investment fraud, or violation of the federal securities laws.
Find out if they have been or are currently the subject of customer initiated, investment related stockbroker fraud complaints or securities arbitration proceedings. Check with the NASD Dispute Regulation, Inc., or the New York Stock Exchange, now FINRA, to inquire if they have ever brought an action against your broker for the violation of any regulations, guidelines, or rules.
Areas of Stockbroker Malpractice
Stockbroker malpractice can occur in a variety of different ways. Neglect, abuse, greed, and fraud may all play a role in cases of stockbroker malpractice, creating a breach of fiduciary duty between your broker and you, the client. Some of the most common forms include:
Making recommendations that are unsuitable for you or your investment strategies.
Overreaching, deceit, or dishonesty regarding an account the broker managed for you.
Executive commissions charged or earned.
Churning of your account through frequent sales and purchases.
Failure to execute trades when directed to do so.
Fraud or theft of funds.
Variable Annuities, Class A preferred trades, or Sub-prime debts in an IRA or 401K.
If you believe you have been affected by one or more of these corrupt practices, consult an experienced Little Rock malpractice attorney today to begin recouping your losses.
Stock Fraud Upon the Elderly
Unfortunately, unscrupulous stock brokers often have no boundaries, even when it comes to elderly Americans planning for their retirement. After working and saving all our lives, we trust that the "fiduciary" relationship we have with our broker will be treated as one of special confidence and loyalty. We hope that the broker not only has expertise of investment strategy, but also that he or she can wisely and conservatively invest our life-savings. While this may often be the case, dishonest brokers sometimes engage in stockbroker fraud or investment fraud and make false promises concerning your anticipated returns or income, simply to obtain your investment business.
Types of investments that may be subject to fraud include:
Individual Retirement Accounts (IRAs)
401k plans
Variable annuities of equity index annuities. These are especially dangerous for older investors and can be completely inappropriate and unsuitable investments for senior citizens.
Injured investors have options and should contact a Little Rock securities arbitration or investment fraud lawyer for a consultation.
If you have suffered damages as a result of inappropriate or unsuitable investment advice, you may be able to sue your stockbroker to recover these investment losses in NASD Securities Arbitration.
Investment Fraud & NASD Investment Securities Lawyers for Little Rock, Arkansas
The State Bar of Arkansas does not offer a Board Certification in stock broker investment fraud, securities arbitration, or investment fraud litigation. Many lawyers hold themselves out as "Investment Fraud Lawyers" or "Securities Arbitration Lawyers," even when they have very little or no experience in this area of the law. Before you hire a lawyer professing to be a securities arbitration lawyer or investment fraud lawyer, ask that person exactly how many stockbroker fraud, securities fraud, or investment fraud cases they have handled. To be certain you are receiving quality services from a lawyer experienced in these areas, contact one of the Little Rock malpractice attorneys listed above.
Securities clients have suffered investment losses due to the negligence, incompetence, fraud, and dishonesty of stockbrokers and brokerage firms alike. If you feel that you have lost money as a result of stockbroker or brokerage firm misconduct and you live in the Greater Little Rock, Arkansas or Pulaski County area, contact a lawyer listed on this page for a free initial consultation.
Helpful Information
for Little Rock and Pulaski County, AR Residents:
Regarding Little Rock, Arkansas, Real Estate Fraud Cases:
To report fraud within the State of Arkansas, you should contact the Arkansas Office of the Attorney General at:

Office of the Attorney General
323 Center Street, Suite 200
Little Rock, Arkansas 72201
(501) 682 2007
You may also wish to contact other local, municipal, state, or federal regulators. For example, Arkansas FBI Field Offices cover mortgage fraud. The Little Rock FBI Field Office is located at:

24 Shackleford West Boulevard
Little Rock, AR 72211-3755
Phone: (501) 221-9100
Fax: (501) 228-8509
E-mail: Little.Rock@ic.fbi.gov
Additionally, Arkansas Housing and Urban Development (HUD) Field Offices & Regional Offices are available to answer questions. The local Little Rock HUD Field Office may be contacted at:

Little Rock Field Office
Department of Housing and Urban Development
425 West Capitol, Suite 1000
Little Rock, AR 72201
(501) 918-5700

The HUD Regional Office is located in Atlanta, Georgia at:

Atlanta Regional Office
Five Points Plaza Building
40 Marietta Street
Atlanta, GA 30303
Phone: (404) 331-5136
Fax : (404) 730-2392
The Arkansas Better Business Bureau (BBB) hears complaints regarding all forms of fraud within the state of Arkansas. The Little Rock BBB office may be contacted at:

12521 Kanis Road
Little Rock, AR 72211
Phone: (501) 664-4888
Fax: (501) 664-0024
Regarding Little Rock, Arkansas, Securities Fraud Cases:
More information regarding securities laws and regulations, including new proposed and enacted reforms since Bernie Madoff's ponzi scheme defrauded thousands of American investors, is available at the website of the U.S. Securities and Exchange Commission (SEC).
If you would like to make a complaint or provide the SEC with a tip regarding a possible securities violation, you may wish to visit the following website, in addition to contacting an attorney if you were a victim of the fraud: www.sec.gov/complaint.shtml.
Additionally, the State of Arkansas may investigate potential securities violations. The Arkansas State Securities Department is the body responsible for such investigations, and may be reached at:
Heritage West Building, Suite 300
201 East Markham Street
Little Rock, Arkansas 72201-1692
Phone: (501) 324-9260
Fax: (501) 324-9268
Hotline: (800) 981-4429
E-mail: info@securities.arkansas.gov
Violations of the Arkansas Securities Act include activities such as: illegal sales of unregistered securities; sales of securities or the rendering of investment advice by unregistered persons; or fraud committed in connection with the sale of securities. A violation could result in administrative sanctions or civil or criminal penalties. If you suspect a violation of the Arkansas Securities Act may have occurred, you should report it to enforcement officials.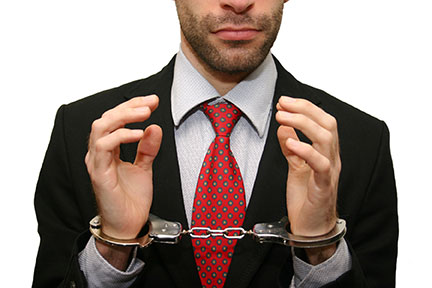 If you believe you have been affected by real estate or stockbroker fraud or negligence, you should contact a Little Rock real estate negligence lawyer or Little Rock securities fraud lawyer today.
Personal Injury Attorneys Serve Little Rock and Surrounding Cities
Serving clients throughout Central Arkansas, including Adams Field, Agusta, Arkadelphia, Batesville, Beebe, Benton, Cabot, Clarksdale, Clarksville, Conway, Dumas, England, Fordyce, Forest City, Hope, Hot Springs, Iron Springs, Jacksonville, Little Rock, Malvern, Mayflower, Mena, Morrilton, Nashville, Pine Bluff, Russellville, Searcy, Sheridan, Spadra, Waldron, Warren, and other communities in Pulaski County.
Rest assured that a Little Rock area securities fraud attorney will be familiar with both federal and state securities laws and will have the expertise necessary to aggressively pursue your claim and get you the financial recovery you deserve.