Select Your Injury Type
(check all that apply)
Little Rock Bad Faith Insurance Lawyer | Little Rock Insurance Denial Lawyer | Insurance Claims Lawyer
Little Rock Insurance Claims Attorney
If you have been offered an unfair settlement or have had your claim denied by your insurance provider, you may feel helpless to do anything to fight back. A Little Rock bad faith insurance lawyer knows how to deal with these situations and can help make sure that you are not taken advantage of by your insurance company.
Little Rock bad faith insurance attorneys handle cases including:
Insurance Litigation
Disability Insurance
Life Insurance Policies
Fire Insurance Policy Litigation
Health Insurance Policy Claims
Automobile Insurance Claims
Uninsured Motorist Claims
Property and Casualty Insurance Coverage
Homeowners Insurance Litigation
Accidental Death Policies
Bad Faith Insurance Claims
Uninsured - Underinsured Coverage
What is Bad Faith Insurance?
There are a variety of ways in which an insurance subscriber can be mistreated by the insurance company with whom they hold a policy. A claim may be wrongfully rejected, the company may make unreasonably slow payment, the investigation may be improper, or the company may make only partial payment. When any of these things occurs, the insurance company has acted in bad faith. This is a nationwide phenomenon and happens to Little Rock, Arkansas, insurance subscribers all the time.
The bottom line is that insurance companies are in the business of making money. Their goal is to accept premiums while paying out on as few claims as possible. Their marketing is designed to induce consumers to buy insurance by selling the notion that the insured will be in good hands, will be taken care of by a strong financial company, and will be dealt with fairly in their time of need. Unfortunately, this is not the case most of the time, and families across the Greater Little Rock area end up suffering financial hardship as a result. Call a Little Rock bad faith insurance lawyer to help you fight back!
Little Rock, AR Bad Faith Insurance Law
In Arkansas, an insurer has the responsibility to deal with its insured with a high standard of care. Insurance contracts imply a fiduciary duty flowing from the insurer to the insured. This means that the insurance company must treat the policyholder with a duty of care and loyalty by dealing fairly, honestly, and in good faith at all times. If the insurance company breaches its contract with the policyholder, the policyholder may have a cause of action, which, in Arkansas, is called "First Party Bad Faith Litigation." First Party Bad Faith Litigation includes actions against insurance companies where the company has unjustifiably:
failed to compensate the insured for loss covered under the policy;
unreasonably delayed making payments;
failed to adequately pay a claim; or,
conducted an improper investigation.
If you are a Little Rock area policyholder and your insurance company has acted in bad faith with regard to your policy benefits, please do not hesitate to contact a Little Rock bad faith insurance lawyer or Pulaski County bad faith insurance lawyer today to discuss your case.
What Protections Does Arkansas Law Provide Against Abuses by Insurance Companies?
The Arkansas Insurance Code requires insurance companies—regardless of the type of coverage provided—to meet certain minimum standards of good faith conduct in their dealings with policyholders.The Arkansas Insurance Code provides a list of illegal settlement practices in Arkansas Insurance Code 23-66-206: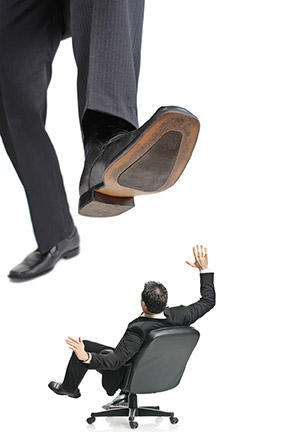 "Unfair claims settlement practices" means committing or performing with such frequency as to indicate a general business practice any of the following:
(A) Misrepresenting pertinent facts or insurance policy provisions relating to coverages at issue;
(B) Failing to acknowledge and act reasonably and promptly upon communications with respect to claims arising under insurance policies;
(C) Failing to adopt and implement reasonable standards for the prompt investigation of claims arising under insurance policies;
(D) Refusing to pay claims without conducting a reasonable investigation based upon all available information;
(E) Failing to affirm or deny coverage of claims within a reasonable time after proof of loss statements have been completed;
(F) Not attempting in good faith to effectuate prompt, fair, and equitable settlements of claims in which liability has become reasonably clear;
(G) Attempting to settle claims on the basis of an application that was altered without notice to, or knowledge or consent of, the insured;
(H) Making claim payments to policyholders or beneficiaries not accompanied by a statement setting forth the coverage under which payments are being made;
(I) Delaying the investigation or payment of claims by requiring an insured or claimant, or the physician of either, to submit a preliminary claim report and then requiring the subsequent submission of formal proof of loss forms, both of which submissions contain substantially the same information;
(J) Failing to promptly provide a reasonable explanation of the basis in the insurance policy in relation to the facts of applicable law for denial of a claim or for the offer of a compromise settlement;
(K) Compelling insureds to institute litigation to recover amounts due under an insurance policy by offering substantially less than the amounts ultimately recovered in actions brought by those insureds;
(L) Attempting to settle a claim for less than the amount to which a reasonable person would have believed he or she was entitled by reference to written or printed advertising material accompanying or made part of an application;
(M) Making known to insureds or claimants a policy of appealing from arbitration awards in favor of insureds or claimants for the purpose of compelling them to accept settlements or compromises less than the amount awarded in arbitration;
(N) Failing to promptly settle claims, when liability has become reasonably clear, under one (1) portion of the insurance policy coverage in order to influence settlements under other portions of the insurance policy coverage; and
(O) Requiring as a condition of payment of a claim that repairs must be made by a particular contractor, supplier, or repair shop.
What Can a Little Rock, AR Bad Faith Insurance Lawyer Do For You?
As noted, Little Rock insurance attorneys who handle bad faith insurance cases represent policyholders in claims against insurance companies that have refused to pay a claim that the insurer may be legally obligated to pay, or have denied an insured's claim without conducting a proper investigation. When the insurer acts in bad faith, then a Little Rock insurance lawyer can help you get the following legal remedies and damages:
Money the insurance company owes you under the policy.

"Extra contractual" damages or damages outside of and apart from the contract itself.
The Bad Faith Insurance Dilemma
Over the past few years, insurance companies have become bigger, wealthier, and more powerful than ever. They dominate our healthcare system and, in some cases, even impact where we choose to live. One insurance company advertises that it has over $700 billion in assets. Insurance companies obtain this extraordinary wealth by selling policies and collecting premiums, while minimizing payment of claims.
This frequently results in the wrongful denial of claims and bad faith dealing with policyholders, including practices such as failing to respond to claims, or searching for technicalities in the policy that give the insurance company a loophole through which they may avoid making payment. Sometimes insurance companies even affirmatively breach contracts or intentionally abuse their power by bullying policyholders into taking what the insurance company is willing to pay as opposed to the value of a fair settlement. This is something that Little Rock insurance lawyers are all too familiar with, and they can advocate on your behalf if you find yourself in a legal battle with your insurance company. Little Rock and Pulaski County injury victims may find themselves facing off with their insurance companies when they are rightfully entitled to the benefits they pay for under their policy, and Little Rock bad faith insurance attorneys are available to help in these situations.
Little Rock insurance lawyers encounter bad faith insurer practices in the following areas:
Disability Insurance - Unum Provident, for example, is notorious for failing to pay claims or raising you one silly little "point" to stall paying you your disability money when you need it the most. There are certain notice requirements that must be met, and there are many medical conditions that are built into the contracts that exclude some coverage. Arkansas insurance claims attorneys know the technical terms of contracts, and therefore have the tools to challenge an insurance company's denial of a claim. This can optimize a policyholder's chances of recovering money. If you have questions about your disability policy, contact one of the Little Rock disability insurance attorneys listed above today.
Life Insurance Policies - Little Rock insurance lawyers deal with many different types of life insurance policies, such as:
Employer provided life insurance policies through group health insurance plans.

Term policies that have no cash value, but which serve as life insurance, as opposed to investment vehicles. Insurers rarely fail to pay these claims.

"Whole Life" policies that have cash value, and which are called "whole life policies."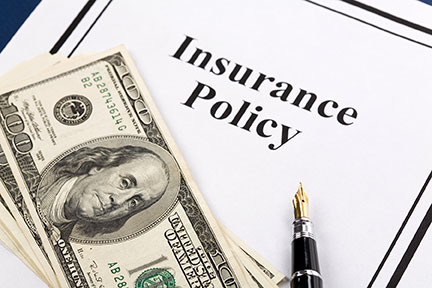 Like other insurance benefits, life insurance benefits can be wrongfully denied. First, there can be issues as to whether adequate notice was given to the life insurance company. Second, suicide may be excluded, and, finally, there are some forms of employment and recreation that may not be covered.
Insurance companies, without any reasonable basis, may simply cancel a policy when a policyholder is diagnosed with an extreme illness or terminal disease. This happens even after the insured has faithfully paid their premiums to the company. Often, the insurance company will cite a "clerical error" as justification for canceling the policy. In truth, such practices are unconscionable and unethical, bad faith behavior on the part of the insurance companies. If you have been treated in this manner, you deserve compensation and stand to benefit by contacting a Little Rock bad faith insurance attorney.
Similarly, when an elderly person loses their life insurance coverage, they often cannot replace it in an affordable way. Insurance agents may sign a policy cancellation, either directly or indirectly through another party, and allow the policy equity to be sent to someone else. If the insurance policyholder has not been receiving yearly statements from the insurance company, he or she may not even know that there is cash value in the policy and that the policy has been canceled until it is too late.
If your life insurance policy has been wrongfully canceled or if you are having difficulty collecting payment on a life insurance claim, please contact a Little Rock Life Insurance Policy Lawyer today.
Health Insurance Policy Claims - Prior to the adoption of the Obama Health Care Package, denial of health insurance benefits was commonplace in the industry. The insurer simply denied the claim, stating that it was "unreasonable." They even employed "throw down" doctors to support the company's opinion that the procedure or treatment was unreasonable. The Obama Health Care Plan strengthened and expanded your legal rights; however, you still need a qualified Little Rock insurance attorney to advise you of those rights and argue on your behalf against the powerful insurance companies.
Auto Insurance Claims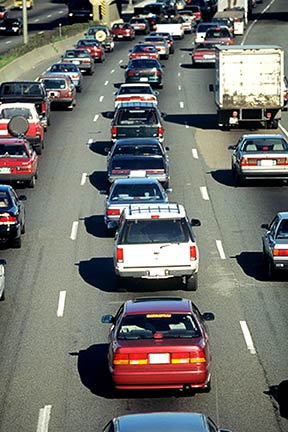 (1) Uninsured / Underinsured Motorist (UM / UIM) Clause Denials: If you have an underinsured or uninsured clause in your auto insurance policy, the insurance company has a duty to compensate you for any loss you have suffered, which is not covered by the insurance policy of the person or entity causing your injury or damage. Insurance companies tend to fight these underinsured / uninsured claims aggressively. In settling the underlying case, it is critical that you understand the implications and consequences of how the settlement may affect the underinsured or uninsured claim against your insurance company.
(2) Property Damage Claims: Imagine if you saved $100.00 a thousand times each day … what would that equal? It would equal a lot of money. That is what insurers are doing when making low-ball offers to their policyholders to settle their property damage claims. This is the type of behavior you can expect from an insurance company. The company is not looking out for your best interest, as required by the company's fiduciary duty to policyholders under Arkansas law. Rather, they are purely focused on how much money they can make and they do this by fighting you tooth and nail for every cent you are entitled to under your policy. Fight the insurance companies back by hiring an experienced Little Rock insurance attorney to represent you in your property damage claim. Contact one of the qualified Little Rock insurance attorneys listed on this page today for a free initial consultation.
Arkansas Insurance Safety Resources
The Arkansas Department of Insurance provides many resources for consumers to protect themselves against insurance companies and can be contacted at:
Arkansas Department of Insurance
1200 West Third Street
Little Rock, AR 72201-1904
Phone: (501) 371-2600
Toll Free1 (800) 282-9134
Fax: (501) 371-2618
Consumers: 1 (800) 852-5494
Seniors: 1 (800) 224-6330
Additional resources:
Personal Injury Lawyers Serve Little Rock and Surrounding Cities
Serving clients throughout Central Arkansas, including Adams Field, Agusta, Arkadelphia, Batesville, Beebe, Benton, Cabot, Clarksdale, Clarksville, Conway, Dumas, England, Fordyce, Forest City, Hope, Hot Springs, Iron Springs, Jacksonville, Little Rock, Malvern, Mayflower, Mena, Morrilton, Nashville, Pine Bluff, Russellville, Searcy, Sheridan, Spadra, Waldron, Warren, and other communities in Pulaski County.
Call now to speak with a qualified Pulaski County bad faith insurance attorney today.