Select Your Injury Type
(check all that apply)
Little Rock Punitive Damages Lawyer | Little Rock Exemplary Damages Attorney
When are Punitive Damages available in Arkansas?
Arkansas is among only a handful of states that allow punitive damages awards in successful wrongful death lawsuits.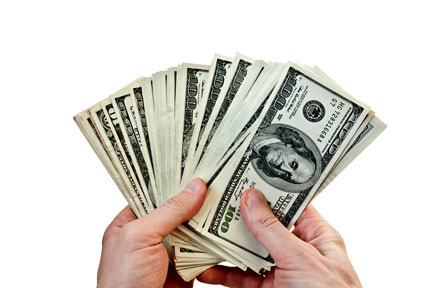 Although the goal of the law is generally to compensate plaintiffs for their injuries, a plaintiff may be awarded punitive damages as a way of punishing the defendant and preventing similar conduct in the future. In this regard, punitive damages are separate and distinct from compensatory damages, which compensate victims for financial losses suffered due to the defendant's conduct.
However, punitive damages are not available in all Arkansas wrongful death lawsuits. Punitive damages are only awarded when the defendant's behavior was reckless, malicious, or intentional. Even in cases where these criteria are met, however, a court will not grant punitive damages as a matter of law. Instead, a jury may, at its discretion, decide on an award of punitive damages when they feel it is warranted by the egregiousness of the defendant's actions.
If you have lost a loved one in a wrongful death suit, contact a Little Rock wrongful death lawyer today. Further information on wrongful death damages is available here.
Additionally, punitive damages may be available in workers' compensation, or workers' comp, cases where gross negligence has been involved. Little Rock workers' comp attorneys can provide further guidance as to whether punitive damages may be available in your case. Please click here for more information and a list of Little Rock workers' comp lawyers.
Finally, punitive damages may be available in some maritime injury and offshore injury cases when seamen are involved in an on-the-job accident. For example, under the Jones Act, an employer may automatically be held liable for punitive damages for arbitrarily and capriciously denying payment of maintenance and/or cure benefits. For more information regarding maritime injuries and a list of qualified Little Rock maritime attorneys, click here.
---
Arkansas is one of several states that allow punitive damages awards in car accident cases caused by a driver who is under the influence of drugs or alcohol. Many other states do not allow punitive damages in driving under the influence situations. It is important to hire a qualified Little Rock gross negligence vehicle accident lawyer to help with your case, so that you can rest assured you will recover the maximum amount of monetary damages and compensation available under the law.
Courts in Arkansas derive the power to award punitive damages from the Arkansas state code, which provides:
§ 16-55-206. Standards for award of punitive damages
In order to recover punitive damages from a defendant, a plaintiff has the burden of proving that the defendant is liable for compensatory damages and that either or both of the following aggravating factors were present and related to the injury for which compensatory damages were awarded:
(1) The defendant knew or ought to have known, in light of the surrounding circumstances, that his or her conduct would naturally and probably result in injury or damage and that he or she continued the conduct with malice or in reckless disregard of the consequences, from which malice may be inferred; or
(2) The defendant intentionally pursued a course of conduct for the purpose of causing injury or damage.
In order to recover punitive damages, a Little Rock victim must show that the damages are deserved by clear and convincing evidence. § 16-55-207. Burden of proof for award of punitive damages
§ 16-55-208. Limitations on the amount of punitive damages places monetary limits on punitive damage awards in the state of Arkansas. Victims can only be awarded the greater of $250,000 or three times the actual damages for their injury (up to $1 million). It should be noted that these amounts are adjusted for inflation every three years, but will stay close to the limit shown here. Furthermore, if the defendant intended to injure you, and actually injured you, the limits may not apply.
In Arkansas, the defendant is allowed to request that the issues of damages and liability be tried separately.
As mentioned above, it is possible to seek punitive damages in addition to damages for lost wages, medical expenses, pain and suffering, and mental anguish in a Little Rock car accident lawsuit where the accident was caused by a bus driver's drunk driving. Depending on the specifics of the case, damages may be sought against a truck driver personally or even against the trucking company as a result of negligent hiring practices.
Personal Injury Attorneys Serve Little Rock and Surrounding Cities
Serving clients throughout Central Arkansas, including Adams Field, Agusta, Arkadelphia, Batesville, Beebe, Benton, Cabot, Clarksdale, Clarksville, Conway, Dumas, England, Fordyce, Forest City, Hope, Hot Springs, Iron Springs, Jacksonville, Little Rock, Malvern, Mayflower, Mena, Morrilton, Nashville, Pine Bluff, Russellville, Searcy, Sheridan, Spadra, Waldron, Warren, and other communities in Pulaski County.
Contact one of the lawyers on this site for a FREE INITIAL CONSULTATION.