Select Your Injury Type
(check all that apply)
Little Rock Products Liability Lawyer | Little Rock Product Defect Attorney | Little Rock Dangerous Product Lawyer
Little Rock Defective Product Attorney
Little Rock Products Liability Attorney
Pulaski County Defective Product Injury Attorney
Little Rock Rollover Accident & Crashworthiness Lawyer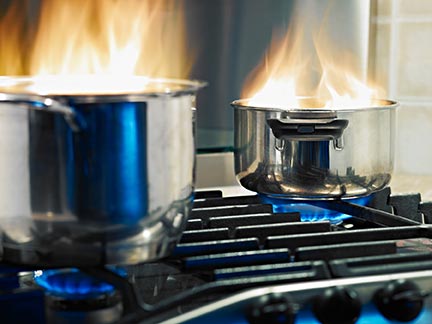 In the United States, perhaps more than any other country in the world, we buy products every day to fuel our consumer-oriented lifestyles and economy. We buy them for our children, for our spouses, for our parents, for ourselves, for our friends, and even for our pets. When we purchase a consumer product, we expect that it will be safe. We also expect that it will be designed in the best possible way to avoid injury to unsuspecting consumers. Equally important are necessary and adequate warnings, which should accompany products when they go on the market so that they can be used safely and in the intended manner.
Little Rock defective product attorneys and law firms handle all kinds of products liability cases that cause injury to unwitting consumers. If you or a loved one have been injured due to a defective or unreasonably dangerous product, contact a Little Rock products liability lawyer for a consultation regarding your right to compensation.
Little Rock, AR Products Liability Cases
Arkansas law is very developed when it comes to products liability cases. In fact, Arkansas has enacted the Arkansas Product Liability Act of 1979. Prior to the Arkansas legislature's adoption of the Act, Arkansas defective product attorneys and products liability lawyers were governed by judicial precedent.
Specific Types of Products Liability Lawyers
To be liable to an injured plaintiff, the manufacturer and/or distributor must have placed a product into the stream of commerce, which subsequently injures someone. Little Rock products liability claims range from defective lawnmowers, cars, planes, appliances, boats, drugs and pharmaceuticals, and many other items that cause Pulaski County residents injuries each day.
For more information on products liability in the specific case of medical devices or dangerous pharmaceutical, prescription, over-the-counter, or other drugs, click here.
Who Can Be Held Liable for a Dangerous Product?
Product Manufacturers
Product Distributors
Product Sellers
To amplify the difficulty of winning such a lawsuit, consider that nearly every consumer product contains component parts of some kind and that, many times, it is nearly impossible to discern which component caused the malfunction. However, a trained Little Rock defective product attorney can help you prove your claims and arrange the necessary scientific expert witnesses to prove that the manufacturer should be held accountable to you for distributing such a faulty product. Little Rock personal injury attorneys have the skill and experience to get you the money you deserve quickly and without hassle.
Little Rock Rollover Accident Lawyers & Little Rock Crashworthiness Lawyers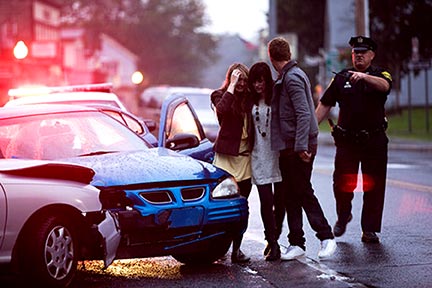 Another type of products liability case that is often overlooked by the untrained practitioner relates to vehicles that are unfit for sale and perform badly in auto accidents and frequently roll over. These cases occur when a car, van, pick-up truck, or Sport Utility Vehicle (SUV) rolls over or malfunctions in an auto accident. There are many potential injuries that can result when this happens, which is fairly frequent in busy Little Rock, Arkansas traffic.
A seatbelt, airbag, or other malfunction may make the vehicle unreasonably dangerous and unfit to be sold on the market. Issues involving seat belts that come undone are often involved, causing passengers to be ejected from the vehicle and sustain more severe injuries than they would have otherwise. Similarly, roof crushing and other poor designs in a faulty vehicle may result in the death or permanent paralysis of the vehicle's occupants. If you or a loved one has been injured due to faulty vehicle design, crashworthiness failures, or a vehicle rollover, consult a Little Rock crashworthiness attorney, Little Rock roll over attorney, or Pulaski County products liability attorney today.
Personal Injury Attorneys Serve Little Rock and Surrounding Cities
Serving clients throughout Central Arkansas, including Adams Field, Agusta, Arkadelphia, Batesville, Beebe, Benton, Cabot, Clarksdale, Clarksville, Conway, Dumas, England, Fordyce, Forest City, Hope, Hot Springs, Iron Springs, Jacksonville, Little Rock, Malvern, Mayflower, Mena, Morrilton, Nashville, Pine Bluff, Russellville, Searcy, Sheridan, Spadra, Waldron, Warren, and other communities in Pulaski County.

Contact one of the experienced Little Rock personal injury attorneys listed on this site today for a FREE INITIAL CONSULTATION regarding your legal rights.