Select Your Injury Type
(check all that apply)
Little Rock Dog Bite Lawyer
Pulaski County Dog Bite Accident Attorney
Every year, there are many dog bites and attacks in the Little Rock area. In fact, dogs in Pulaski County sometimes even kill humans. Children are especially vulnerable to dog bites and attacks.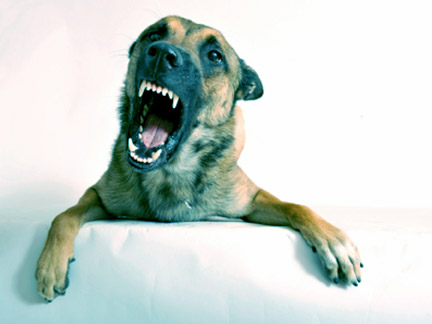 We cannot simply blame the dogs for these horrible attacks. Many animals are trained as guard dogs, attack dogs, or even fighting dogs, despite the fact that it is illegal to train dogs to fight. These dogs are victimized every bit as much as the victims of their attacks, and they too are often severely injured or even killed in dog fighting rings as they fight for their lives. It is no surprise that many of these animals are ingrained with vicious behaviors and ultimately end up harming humans. Negligent and abusive dog owners should be held liable for their actions. Lawsuits for dog bites and maulings not only compensate the injury victim, but also send a powerful message to deter Little Rock dog owners from fighting their dogs or training them to be vicious or aggressive.
Dog fighting is a rampant problem in Arkansas and throughout the Little Rock, Pulaski County area. Dogs that are trained to fight, in some rare cases, can be aggressive to humans.
Of course, sometimes dogs that have never been trained to be aggressive or to fight will bite and injure victims, without any provocation whatsoever. Their owners should also be held liable in many cases, especially when they had knowledge of the dog's tendency to bite or when some negligence on their part attributed to the dog bite. What it boils down to is that if you or a loved one have been bitten, attacked, maimed, or killed by a dog or other animal, you should be entitled to some degree of compensation from the animal's owner or handler. Contact one of the experienced Little Rock dog bite lawyers above for a consultation regarding your claim.
Arkansas Dog Bite Claims Based on Negligence
Any type of dog can attack a human. Certain breeds are recognized as being especially dangerous. When a dangerous dog bites a human, the owner will usually be held strictly liable. This means that no negligence is necessary for the victim to win his case. When it cannot be proved that the dog's owner or handler knew of the dog's propensity to bite, negligence can form the basis of a claim. An example of a negligence-based claim could occur when the owner of a dog whose breed is notorious for its violent propensities — such as a pit bull, Rottweiler, or German Shepherd — allows their dog to run loose in a children's park or other public area without supervision. The dog's owner will be held liable based on negligence if the dog bites a child in the park.
However, a person does not have to be the dog's owner to be held liable for a bite victim's injuries. A child bitten at a day care facility for dogs could, through the child's parents, make a claim against the pet care center, even though the dog was owned by a third party who was absent at the time of the bite. If you or a loved one has been the victim of a dog bite, you should contact a Little Rock dog bite attorney to pursue your personal injury claims. Even if the dog has no prior history of aggression and has never bitten anyone before, Arkansas law allows a Little Rock dog bite injury lawyer to fight your claim successfully, and you deserve compensation for your injuries.
Little Rock Negligence Per Se Dog Bite Lawyer
When a statute or ordinance is violated and the violation leads to an injury, this is called negligence per se. The phrase "per se" comes from the Latin, meaning "through itself." In legal jargon, negligence per se refers to the legal finding of negligence, or fault, based on the simple violation of a statute or regulation. Essentially, negligence per se is a legal fiction whereby lawyers and judges are willing to hold a defendant guilty simply for breaking the law, even though negligence itself might not be present. Specific requirements are: (1) the violation of the statute or ordinance was unexcused; (2) the statute or ordinance was designed to prevent injury to the class of persons to which the injured party belongs; and (3) it has been deemed appropriate to impose tort liability for violations of that statute.
Negligence per se is frequently found in cases of dog bites, dog maulings, and dog attacks, often resulting from a violation of:
leash laws;
dog trespass laws; or,
no "free-run" laws.
Usually, these types of dog control laws and ordinances are only found in large Arkansas cities like Little Rock. If you or a loved one has been bitten or mauled by a dog running loose in violation of the law of Little Rock or Pulaski County, you should contact a local Little Rock dog bite attorney immediately.
Little Rock's Dog Laws
(These laws only apply in the city of Little Rock):
Little Rock has an ordinance requiring owners of certain breeds of dogs to register these dogs, including American Pit Bull Terriers, American Straffordshire Terriers or Straffordshire Terriers. The following requirements and documents are needed for registration:
Proof of Spay or Neuter
Photo with owner
Micro Chipping
Rabies Vaccination
Dog License
$150.00 Fee
Application for Potentially Dangerous Dogs
Family Bystander Mental Anguish Claims
Arkansas, in some limited circumstances, may recognize the right of bystanders to recover damages for mental anguish caused by witnessing an accident, when the bystander is a parent or child of the victim and the victim was killed or severely injured in the animal attack or mauling. Therefore, if you have witnessed a close family member mauled or bitten by a dog, you may want to pursue legal action on behalf of the injury victim as well as your own claims for witnessing such a horrific event. Contact a Little Rock dog bite lawyer today to discuss bystander and mental anguish claims.
What Should You Do if You Have Been Bitten by a Dog?
Make every attempt to keep the animal in sight, find its owner, and obtain the owner's contact information, preferably verified by their photo ID.
Immediately wash the wound out with soap and warm water.
Make sure that you are up to date on your tetanus shots.
Seek the help of a physician or visit a local hospital.
Report the bite to the Pulaski County Public Health & Environmental Services (contact information below).
Seek the help of a Little Rock dog bite attorney, if necessary, and maintain copies of all medical records and other relevant evidence.
For more information on dog bites and their victims, visit DogsBite.org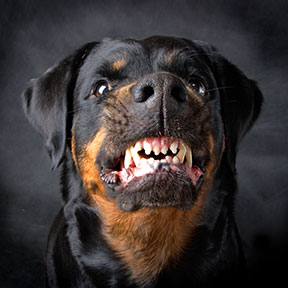 Dog Bite Reporting:
If you would like to report a Little Rock area or Pulaski County dog bite or ask other questions, contact the Little Rock Animal Services office at:

4500 Kramer Street
Little Rock, AR 72204

or
Little Rock Animal Village and Education Center
4500 Kramer Street
Little Rock, AR 72204
Phone: (501) 376-3067
Fax: (501) 376-7856
troark@littlerock.org
Animal Resources:
A variety of animal training classes and services are offered by the Humane Society of Pulaski County. The Little Rock Humane Society may be reached at:

14600 Colonel Glenn Road
Little Rock, AR 72210
Phone: (501) 227-6166
Fax: (501) 223-8383
HSPC Website
Contact one of the experienced Little Rock dog bite lawyers above for a consultation regarding your claim.
Personal Injury Attorneys Serve Little Rock and Surrounding Cities
Serving clients throughout Central Arkansas, including Adams Field, Agusta, Arkadelphia, Batesville, Beebe, Benton, Cabot, Clarksdale, Clarksville, Conway, Dumas, England, Fordyce, Forest City, Hope, Hot Springs, Iron Springs, Jacksonville, Little Rock, Malvern, Mayflower, Mena, Morrilton, Nashville, Pine Bluff, Russellville, Searcy, Sheridan, Spadra, Waldron, Warren, and other communities in Pulaski County.
If you or a loved one has suffered an injury, please contact one of the experienced Pulaski County dog bite lawyers listed on this page.