Select Your Injury Type
(check all that apply)
Little Rock - Pulaski County & Little Rock Governmental Liability Lawyers
Little Rock Federal Tort Claims Act attorneys & Little Rock Arkansas State Claims attorneys serve Little Rock residents injured by government actions to ensure that they receive quality legal representation in their claims against the government. If you find yourself facing off against the government, a Little Rock government lawsuit lawyer can help you get the compensation you deserve, whether your claim is against the Arkansas state government or the federal government.
Arkansas Tort Claims Act Lawyers - Government Liability Lawyers Serving Little Rock Residents Injured by the State or Municipal Government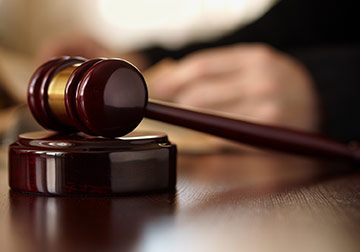 An old Latin adage advises "Rex non potest peccare," or, in English, "The King can do no wrong." This saying expresses the Old World notion that the ruling class was essentially immune from any liability and could reign as they wished, breaking any laws they saw fit. In fact, at English common law, it was impossible to sue the Sovereign or King for redress. Since every state in the United States—with the notable exception of Louisiana—adopted the English common law, it was also historically impossible for a Little Rock, Arkansas resident or any other Arkansas citizen to sue the City of Little Rock, Pulaski County, or the State of Arkansas. In other words, no government liability existed whatsoever.
Of course, much has changed since our country's modest beginnings. While the Arkansas Constitution prevents the State of Arkansas from being named a defendant in a lawsuit, Arkansas has created a commission to handle claims without going to court. The Arkansas State Claims Commission has existed in various forms since 1945. It handles claims against the state of Arkansas. It can independently award up to $10,000. Larger awards are referred to the General Assembly of Arkansas for approval. Lawyers are allowed to represent clients in bringing these claims, so it is in your interest to contact a Little Rock Governmental Liability Attorney as soon as possible. The Commission can be contacted at:
Arkansas State Claims Commission
101 East Capitol Avevenue, Suite 410
Little Rock, AR 72201
Phone: (501) 682-1619
Fax: (501) 682-2823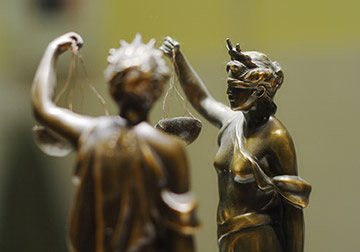 The Creation of the Arkansas State Claims Commission represents a significant step forward in recognizing that government bodies, like all other persons and entities, should also be held responsible for their actions, at least under certain circumstances. However, even though the Arkansas legislature waived governmental immunity and created the possibility of governmental liability, it may still be very difficult to hold the City of Little Rock or Pulaski County legally accountable for negligence or wrongdoing. There are still various pitfalls and obstacles that can befall any case against the government. A knowledgeable Little Rock government liability attorney can help you avoid these pitfalls and pursue your case against the government.
The Claims Commission operates in accordance with the following law.
21-9-203. Authority to pay damages -- Conflict of interest.
(a) The State of Arkansas shall pay actual, but not punitive, damages adjudged by a state or federal court, or entered by such a court as a result of a compromise settlement approved and recommended by the Attorney General, against officers or employees of the State of Arkansas, or against the estate of such an officer or employee, based on an act or omission by the officer or employee while acting without malice and in good faith within the course and scope of his or her employment and in the performance of his or her official duties.
(b) (1) (A) When it has been determined by the Attorney General's office that a conflict of interest for the civil litigation division or any division of the Attorney General's office exists and that therefore the Attorney General's office must decline representation of the officer or employee, the state agency for which the officer or employee is employed is authorized to enter into a contract to hire special counsel to represent the officer or employee under the same conditions that are set out under the provisions of this subchapter and § 21-9-304.
(B) The agency will be responsible for the payment of the contract with funds from its maintenance and general operation accounts.
(2) When situations arise in which the Attorney General feels that a conflict of interest exists and therefore must decline representation of the officer or employee, the Attorney General shall prepare a report that he or she shall submit to the House Interim Committee on Judiciary and Senate Interim Committee on Judiciary, in which he or she shall recite the reasons for the conflict of interest and the reasons his or her office declined representation.
(c) Upon the recommendation of the Attorney General, the State of Arkansas shall have authority to pay damages based on an act or omission by an officer or employee of the State of Arkansas while acting without malice and in good faith within the course and scope of his or her employment and in the performance of his or her official duties, where the amount of damages is determined by negotiated settlement before or after an action has been commenced.

Federal Tort Claims Act Lawyer - Serving Little Rock Residents Injured by the Federal Government
Just like Arkansas, the Federal Government traditionally enjoyed sovereign immunity, and therefore those injured by actions of the federal government could not sue to recover damages. However, the federal government was the largest employer in the United States and many injured employees of the federal government needed compensation for their injuries. In addition, many people not employed by the federal government were also being injured by it and they too needed compensation. For example, if a federal government employee was negligently driving a car and injured a Little Rock resident, that person would likely seek damages from the federal government to compensate them for their injuries. This is just one example of a myriad of ways in which the issue of federal government liability arose over the years. It became clear that sovereign immunity had become outmoded, and, in 1946, Congress passed the Federal Tort Claims Act (FTCA). The FTCA is similar in nature to the Arkansas Tort Claims Act; however, there are some key differences.
Prior to filing suit under the FTCA, a claimant must present his or her claim to the federal agency out of whose activities the claim arises. 28 U.S.C. § 2675.

This must be done within two years after the claim accrues. 28 U.S.C. § 2401.14.

If, within six months after receiving a claim, the agency mails a denial of the claim to the claimant, then the claimant has six months to file suit in federal district court. 28 U.S.C. §§ 2401, 2675.

No period of limitations applies to a plaintiff if the agency fails to act within six months after receiving his claim.

Suits under the FTCA are tried without a jury. 28 U.S.C. § 2402.

An agency may not settle a claim for more than $25,000 without the prior written approval of the Attorney General or his designee.

United States attorneys are authorized to settle claims in amounts up to $1 million.

Attorneys who represent claimants under the FTCA may not charge claimants more than 25 percent of a court award or a settlement made by the Attorney General or his designee after suit is filed, or more than 20 percent of a settlement made by the agency with whom a claim is filed. 28 U.S.C. § 2678.

A court may not order the United States to pay a claimant's attorneys' fees unless the court finds the United States to have acted in bad faith. 28 U.S.C. § 2412(b).
Exceptions to the FTCA
There are three (3) main exceptions to the FTCA. They are:
The Feres doctrine. This doctrine prohibits lawsuits by military personnel for injuries sustained "incident to service."
The discretionary function exception.
The intentional tort exception.
A Little Rock government liability lawyer can explain these exceptions to you in greater detail.
Who can seek recovery under the FTCA?
The FTCA applies to many government employees that are injured. For example, postal workers in Little Rock are often injured and seek the help and advice of Little Rock Postal Service injury lawyers. A variety of other government employees and private residents of the Greater Little Rock and Pulaski County, Arkansas areas may also be injured by actions of either the federal, state, or municipal government. If you, or a loved one, has suffered an injury due to the negligence of the government, or while on the job as a government employee, call one of the Little Rock governmental liability lawyers on this page for a consultation regarding your right to recovery.
To read the full text of the Federal Tort Claims Act, click here.
To read the full text of Arkansas Tort Claims Laws, click here.
Personal Injury Attorneys Serve Little Rock and Surrounding Cities
Serving clients throughout Central Arkansas, including Adams Field, Agusta, Arkadelphia, Batesville, Beebe, Benton, Cabot, Clarksdale, Clarksville, Conway, Dumas, England, Fordyce, Forest City, Hope, Hot Springs, Iron Springs, Jacksonville, Little Rock, Malvern, Mayflower, Mena, Morrilton, Nashville, Pine Bluff, Russellville, Searcy, Sheridan, Spadra, Waldron, Warren, and other communities in Pulaski County.
Rest assured that a Pulaski County government liability attorney will be familiar with both federal and state laws and will have the expertise necessary to aggressively pursue your claim and get you the financial recovery you deserve. Contact one of the qualified Little Rock torts claims act lawyers on this site today.